It's only the Revival that is/can be so selective Brett.....they pretty much have the pick of the world's Historics (cars and drivers!) and consequently continue to roll out some seriously impressive grids.
I'm privileged, with the help of you guys, to have competed at three......but like all successful events it doesn't stand still.....and although I'm not a fan of the way it's going, I understand why it's going the way it is.
Historic club racing over here is the opposite, and is very inclusive....in fact they're so keen to see you on the track they're prepared to be a little 'flexible' with the rules....prime example being Rolie….lets face it, he is a bit of a hybrid isn't he?
With that in mind we go in to the winter break with a reliable but boring engine, and the search for greater compression and better breathing has taken us to one of the true mavericks in the world of historic engine prep....I got this pic from him the other day...
Attachment: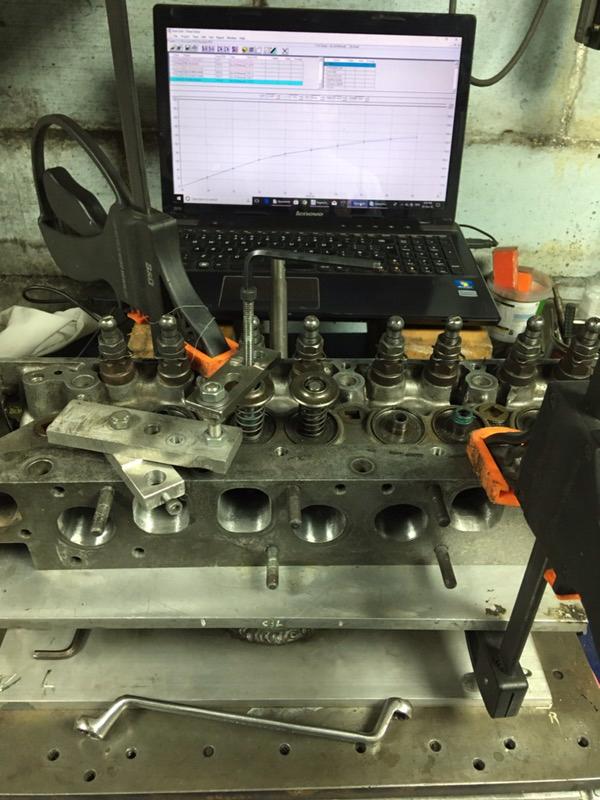 flow bench.jpg [ 72.79 KiB | Viewed 1737 times ]
I don't suppose anyone's really thought of Belletts and computers being natural bed fellows, but the talk of 10% gains here and CFM improvements there excite me in ways I can't explain!