dave wrote:

I wonder what the Isuzu badge in the grille is from? A truck I assume...but yeah.

Super cool!
You got me thinking about the grill badge Dave as I knew I had seen the same one somewhere else..... and I found the picture.
It was on another Wasp that was on the Vic Bellett Car Club FB page

Attachment: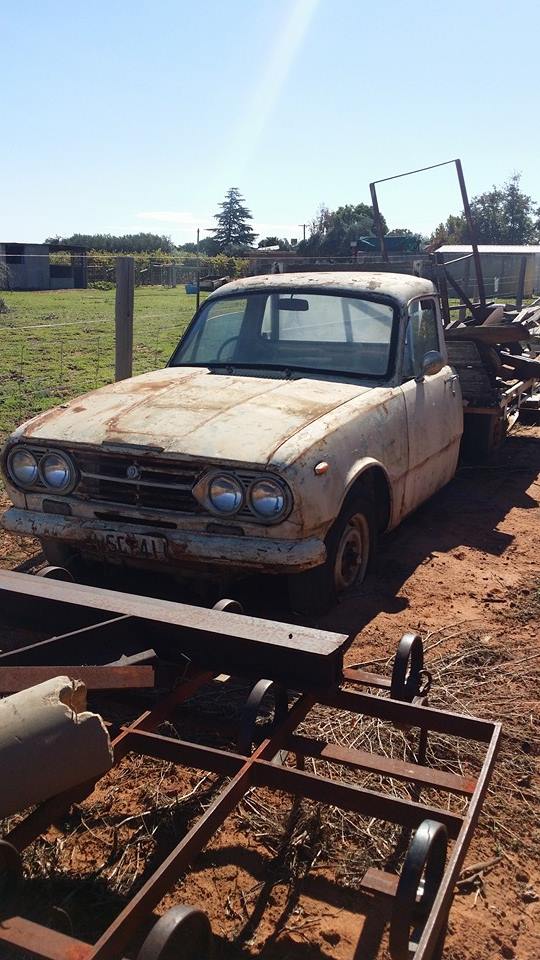 wasp.jpg [ 93.7 KiB | Viewed 409 times ]
Maybe there was a change with grill badge between models like there was between 64 to 65 sedan grill badges??
Perhaps a comparison of Wasp chassis numbers may give an indication??
Although mine is missing the little chrome strip on the centre bar but that Wasp still has it's one