Sometimes things surprise you. Well me anyway.
3 years ago a workmate told me he had a Wasp, like my Shrek. I was a bit amazed as he only lives 12 ks away from me!
So a little while later he consents to me coming over for a look.
So I was expecting perhaps a well worn abandoned ute sitting out. But this is what I found. Nestled in an old dairy shed was this rather original and almost fully complete example. I was blown away, and I knew the $300 in my pocket that I thought might buy a parts donor, wasn't gunna cut it.
I admired it, noticed the last rego sticker was 1975, and asked him to please let me know if he ever wanted to sell it. "Ahh, might keep it a bit longer, till the value goes up!" came the reply.
So I told him if he wanted to get it on the road I could help with parts. He pointed out that he had filled out a bit since the last time he slid in behind the wheel.
He was usung it as a storage place for his farm fuel as it was a good height for decanting into bikes, etc.
So every now and then I ask about it, and ponder offering to build a work platform to replace it, but just got "One day maybe."
Then lo and behold, last December a storm brews up, and a strong gust of wind runs up the gully and into the shed, which was open to the south. It blew the 100 year old shed over,
away
from the Wasp! Now the fuel was in the open, so a new spot had to be found.
Attachment: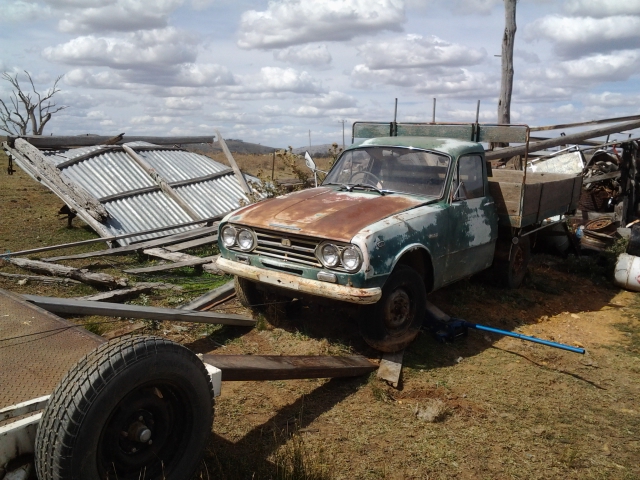 20190310_150800.jpg [ 296.7 KiB | Viewed 370 times ]
Now as luck would have it, his wife is now my workmate, and she tells me the story. I say I might have to make Will an offer, and she answers, "You might!"
So just before Christmas I run into him at the bank, and he tells me how things are pretty tight, with the drought and all. I suggest that I might be able to help a little, if he would sell me the Wasp.
"Hmmmm, maybe."
Just in time for my birthday, he says, "Righto"

Attachment: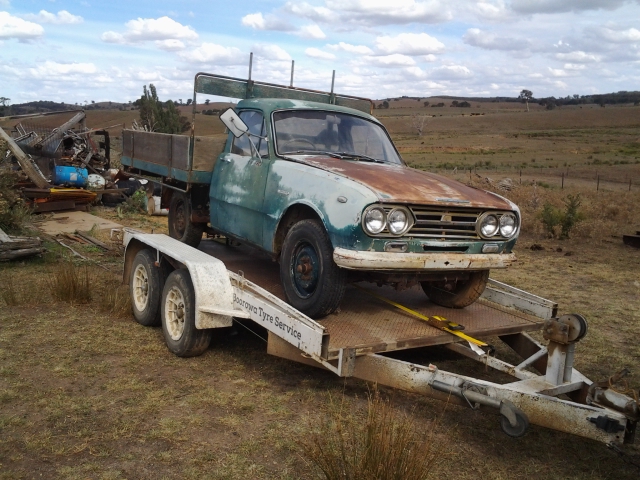 20190310_161342.jpg [ 293.79 KiB | Viewed 370 times ]
Response: Grab a trailer and fly round there before he changes his mind!


Matt.
_________________
Life is far too short not to fill it with what you love.
- Jackie French.[/size]