This brochure is a simple double-sided affair with an excellent colour picture on the front and a specs table on the back.
Another classic brochure with happy Westernised Japanese people with a contemporary building in the background.
Attachment: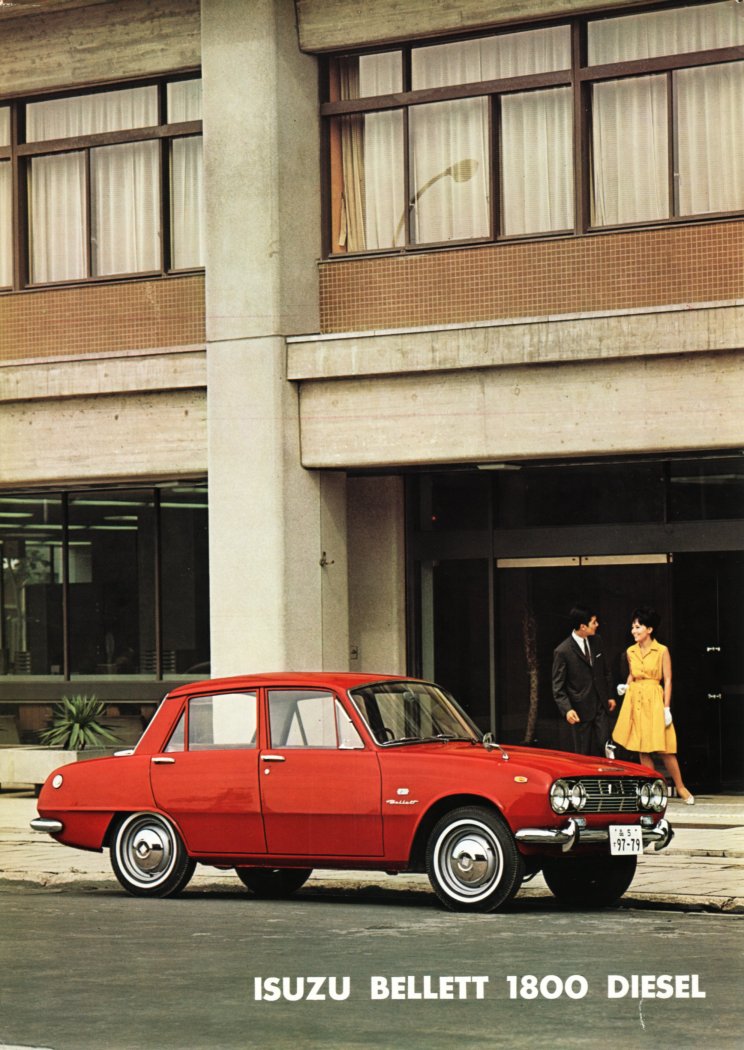 1964 Isuzu Bellett Diesel brochure - English language - single sheet, double-sided - 01.jpg [ 151.98 KiB | Viewed 1449 times ]
They won't be happy when they find out the top speed is only 110 km/h!
It would be interesting to find out as to what market this brochure was actually aimed at; there were not many English speaking markets that received the Bellett diesel... certainly Australia wasn't one of them.
Attachment: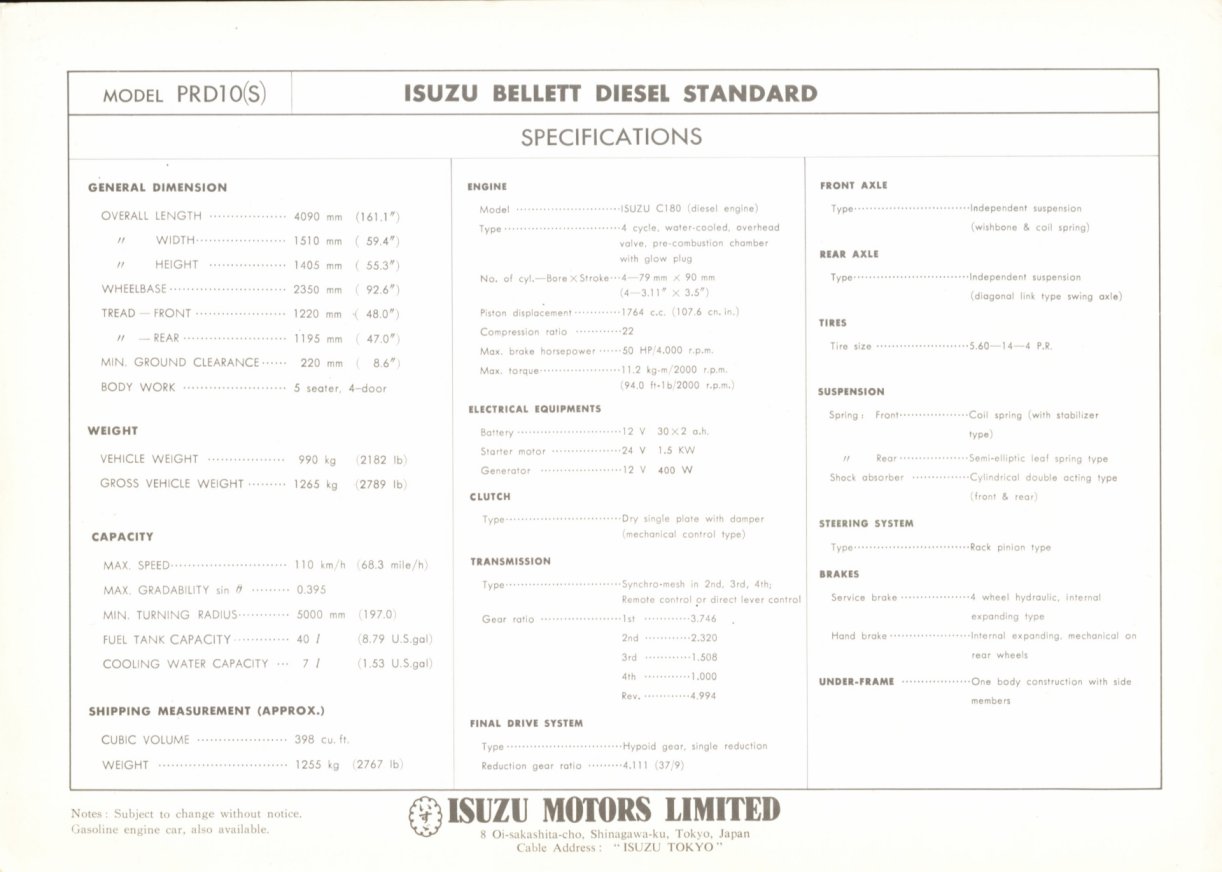 1964 Isuzu Bellett Diesel brochure - English language - single sheet, double-sided - 02.jpg [ 94.55 KiB | Viewed 1447 times ]