Hi guys,
Here's a nice one for Farmer!
This is an interesting one showing much if not all of Isuzu's range back in 1960. They pulled together three buses, a standard Isuzu TX550 truck and a TX550W truck, plus two Elfs (including a mini bus) plus a full range of Isuzu Hillman Minxes for this grand cover shot!
Attachment: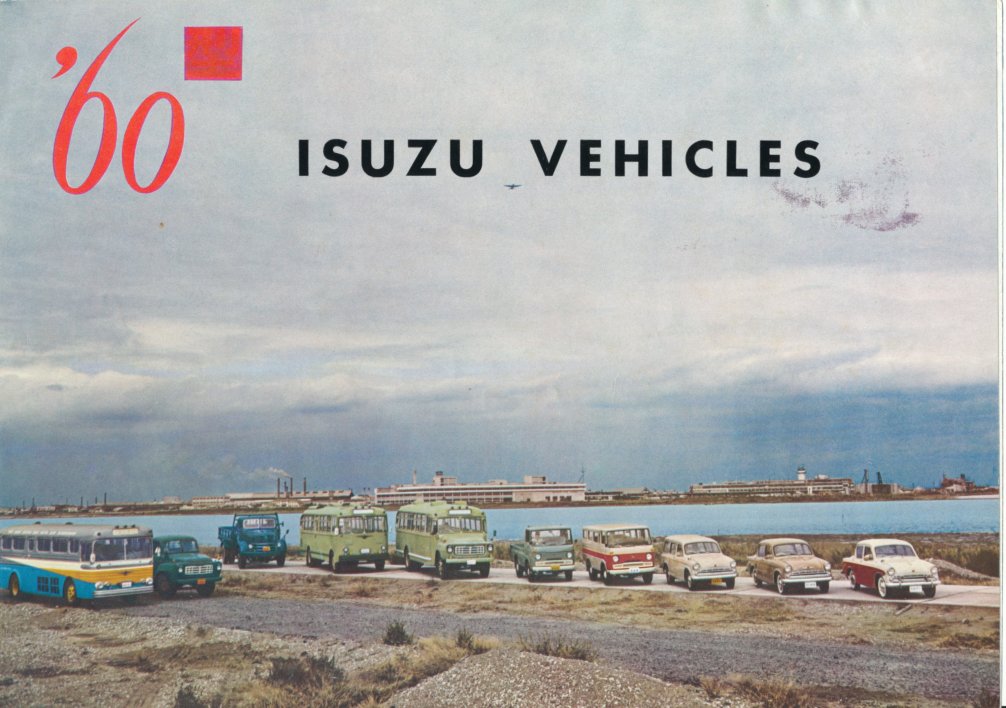 01 - front cover - Isuzu range including Minx.jpg [ 123.21 KiB | Viewed 2260 times ]
The inside of the brochure features a full double-page spread of the entire range.
Attachment:

02 & 03 - full range merged including Minx.jpg [ 102.93 KiB | Viewed 2260 times ]
The left side shows three AWESOME trucks. What a range of trucks! Check 'em!
The 1950's International-style Isuzu TX550! Farmer's favourite!
The industrial-spec Isuzu TX500W (W=twin cam

). It has a heavy-duty face only a mother could love and looks like a throw-back from the 1930s. Or Steven Spielberg's "Duel". Yet if you look carefully, you'll notice if features regular TX550 doors!
The little 2-tonne cab-over Elf is also featured but the mighty TD150 8-tonne truck is what really impresses on this page!
Attachment: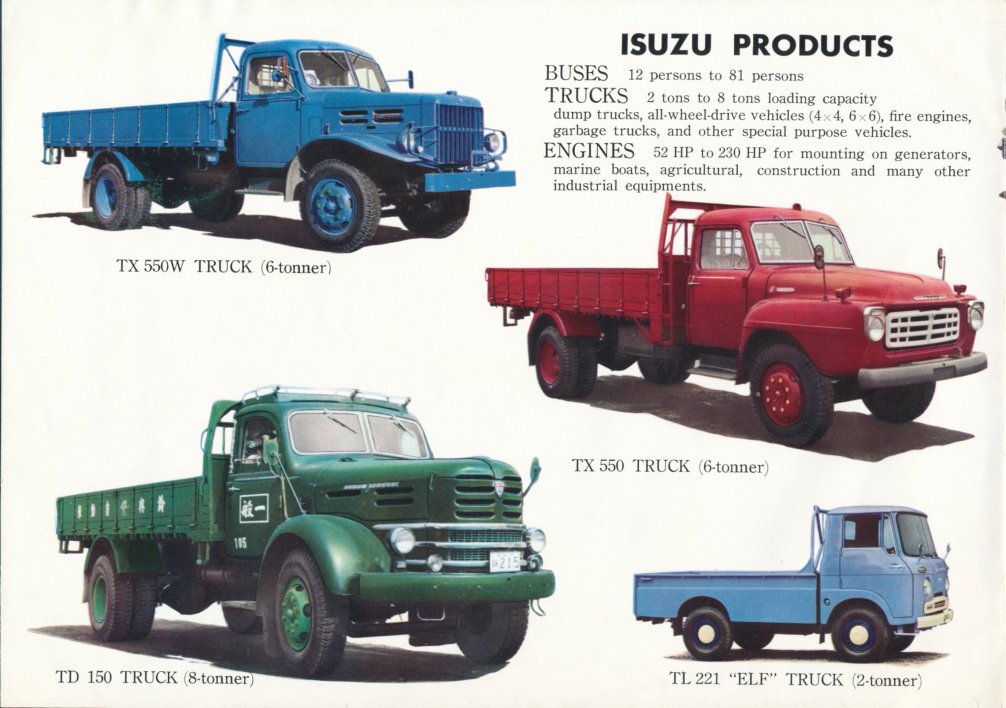 02 - full range - truck range.jpg [ 118.05 KiB | Viewed 2260 times ]
The right page shows another variation of the cab-over Elf; the 12-person mini-bus! Another of my favourites is the TX550 61-person bus; so US-school bus-style!
The 81-person BC150 coach is a highlight; so American looking... it looks like it was in Speed (starring Keanu Reeves & Sandra Bullock).
The two Hillmans are a treat though; as Isuzu Bellett enthusiasts we tend to forget about their, uh, 'Rootes'! Hahhaah wordplay.
Attachment: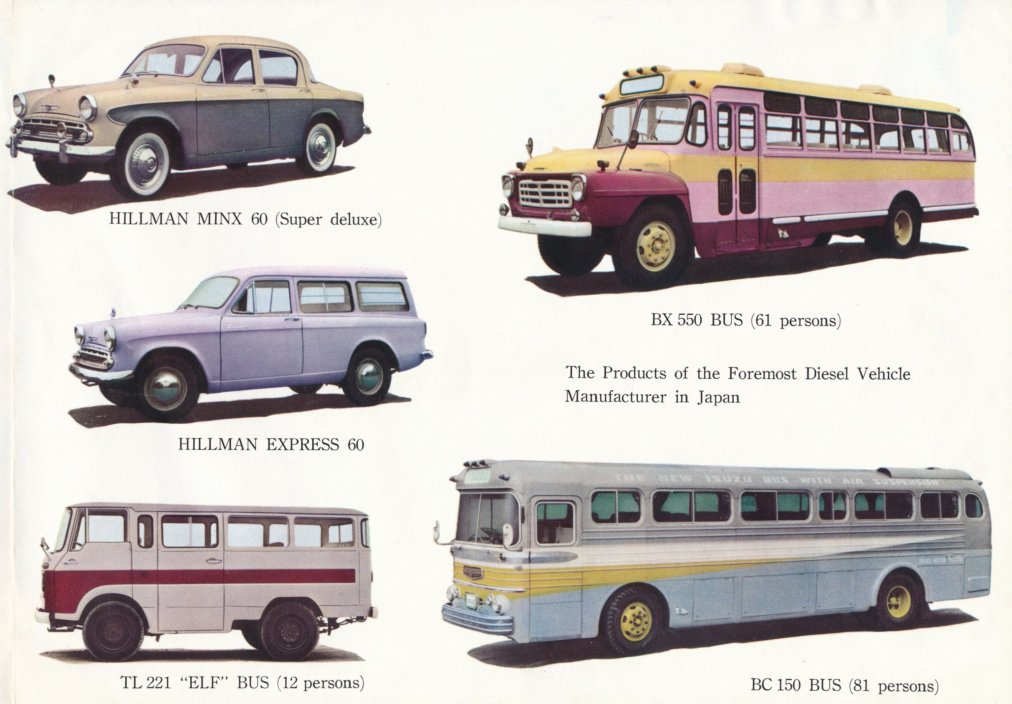 03 - full range - Minx & bus range.jpg [ 109.01 KiB | Viewed 2260 times ]
This is a simple brochure; no specs sheets... not even much writing! The back page shows a rad, beige TX truck working hard at the docks alongside a plucky little forward-control Elf. How are those suicide doors on those little trucks???
Attachment: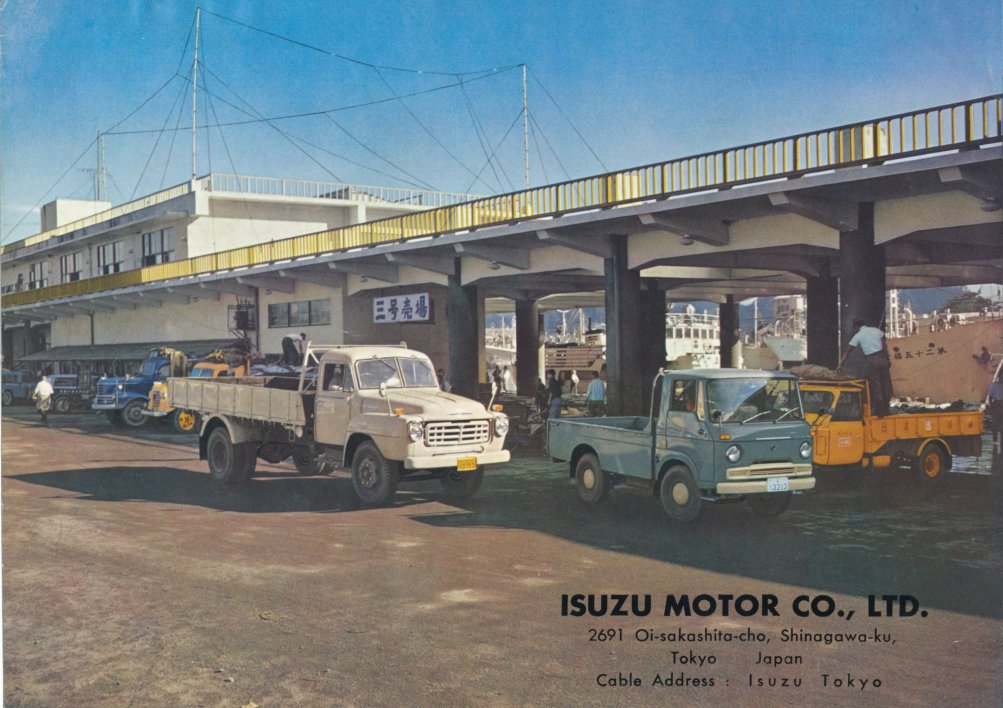 04 - back cover - Isuzu TX and Isuzu Elf.jpg [ 140.51 KiB | Viewed 2260 times ]
Top shot! And a pretty brochure!
Cheers,
Dave
_________________
My latest automotive articles and original content shared here:
https://www.facebook.com/garageofawesome
Street Machine!
Unique Cars!
Awesome!