Ok so I thought it was time to update my Buick Opel by Isuzu thread, only to realise that I don't think I've ever started one.... oh, what a faux pas!
So I aim to right this wrong!
And now you're going, "Buick? But this section is for non-Bellett ISUZUS!"
Well, I know that. It IS an Isuzu. And it's a Buick. And it's also an Opel. And what model is it? Well, it's, uh...er yes. That's something they didn't bother with; three brand names meant that there really was no point on a model name. It's like having three surnames and no first name!!
To give you some background...
Back in the late 1960s, Buick were selling Opels imported from Germany.
I think imports started officially in 1964, when they brought in the 2-door sedan, 4-door sedan, 2-door coupe and a 3-door wagon. They were good cars, but they were expensive; apparently $1618...compared to $2343 for Buick's next-'smallest' car, the Buick Special. The Special also weighed TWICE as much! But more importantly, the dealers' capacity to discount and offset costs via trade-ins was greater with the domestic market Buicks and while the Opel enjoyed a niche, it did not sell overly strongly.
For 1965, Volkswagen sold 383,978 units, while Buick shifted 16,216 Opels, placing it in 5th place for imports for that year, however, by 1966, Buick moved 31,555 Opels; a pittance compared to the 420,000 shifted by Volkswagen, but enough to cement it as the second most popular import!!! The numbers are boggling!
So the niche, while far from epic, was certainly a niche and car makers are not in the business of giving away money!
Gradually most Buick dealers ended up with Buick-Opel signage and Opels became relatively well known for their nippiness and quality.
I think Buick were importing Kadetts (the "B"), Asconas and the cool Opel GT, however by the time the Opel Kadett C came out in 1973, the Deutschmark was sitting pretty good against the US Greenback, making the importation of the small cars looking decidedly unprofitable.
Rather than ditch the whole arrangement, someone in GM got the brainwave of importing not the Opel Kadett C, but it's stylistically-similar-but-mechanically-different Isuzu PF50/PF60 Gemini out of Japan.
Obstensibly similar to ours, the Isuzu Gemini shared bumpers, basic interior design, sheet metal, engine and gearbox with the Aussie Gemini (exceptions include some interior bits, brakes, rear axles and auto trans where fitted).
Strangely, GM already had their own version of the T-body World Car project going on; Chevrolet released the Chevette, which went on to become their largest selling car during the fuel crises, while Pontiac had their own version sold as the T1000. Although the underbody was similar, the Chevette and our Gemini different greatly; rear doors, wheelbase and their use of a 3-door and 5-door hatch rather than any sedan variants. I'm fairly certain their only common part is the windscreen!
Anyway, Isuzu dutifully built a LHD version of the Isuzu Gemini for sale via Buick dealers. As an Opel. Hence....
Buick Opel by Isuzu!
Actually, it's not even that simple. When released in 1976 (with a grille the same as the "TC"-model Gemini here), it was badged as the Opel by Isuzu in the brochures and Opel/Isuzu on the actual car. The nose and steering wheel badges were Isuzu, same as the JDM versions (ours had Holden badges) and the cars came with a fat black stripe down each side with the world OPEL emblazoned. I have a Certificate of Title for my car and the US authorities registered it as an Opel.
This carried over to 1977, however I'm not certain they were selling very well. Write-ups weren't favourable, citing issues with quality (from Isuzu?!?!? Compared to stuff build in the US at the time!??!?) and handling (30kg's of 5mph bumpers at each end probably didn't help).
For 1978, the word "Buick" was added to the vehicle, with Buick badges replacing the Isuzu badges on the nose and steering wheel; I'm yet to see one of these for sale (always thought it would be kitsch to fit one to a V6-powered Gemini!), and the big black stripe now featuring Buick/Opel script. These also ran the same grille as our "TD" model, albeit with cutouts for the US-spec orange marker lights. These were the only ones officially known as Buick Opel by Isuzu.
In 1979, the grille remained the same as our "TD", however square headlights were introduced. These were smaller than those on our "TD"-model and included a surround. For this model year, "Isuzu" was dropped altogether; the car was now a Buick/Opel. Clear as mud!
As this car was, in the minds of the few Yanks that knew about them, a replacement for Buick's Opel line, they often seem to fall under "Opel" when being discussed. I spoke to a guy who ran a specialists wreckers called "Opels Unlimited" out of California, and he saw the Isuzu version as the last model of Opels sold there, albeit 'inferior' ones.
Of course, for us, they were actually the replacement for the stopgap TA-model Torana and in Japan, they replaced the mighty Isuzu Bellett! They are, quite possibly, the most confused car on the planet.
And I own one!
Mine is a 1976, so it's from the first year they sold them and is, by rights, an Opel by Isuzu (sold by Buick).
Here are the pics of it still in Michigan.
Attachment: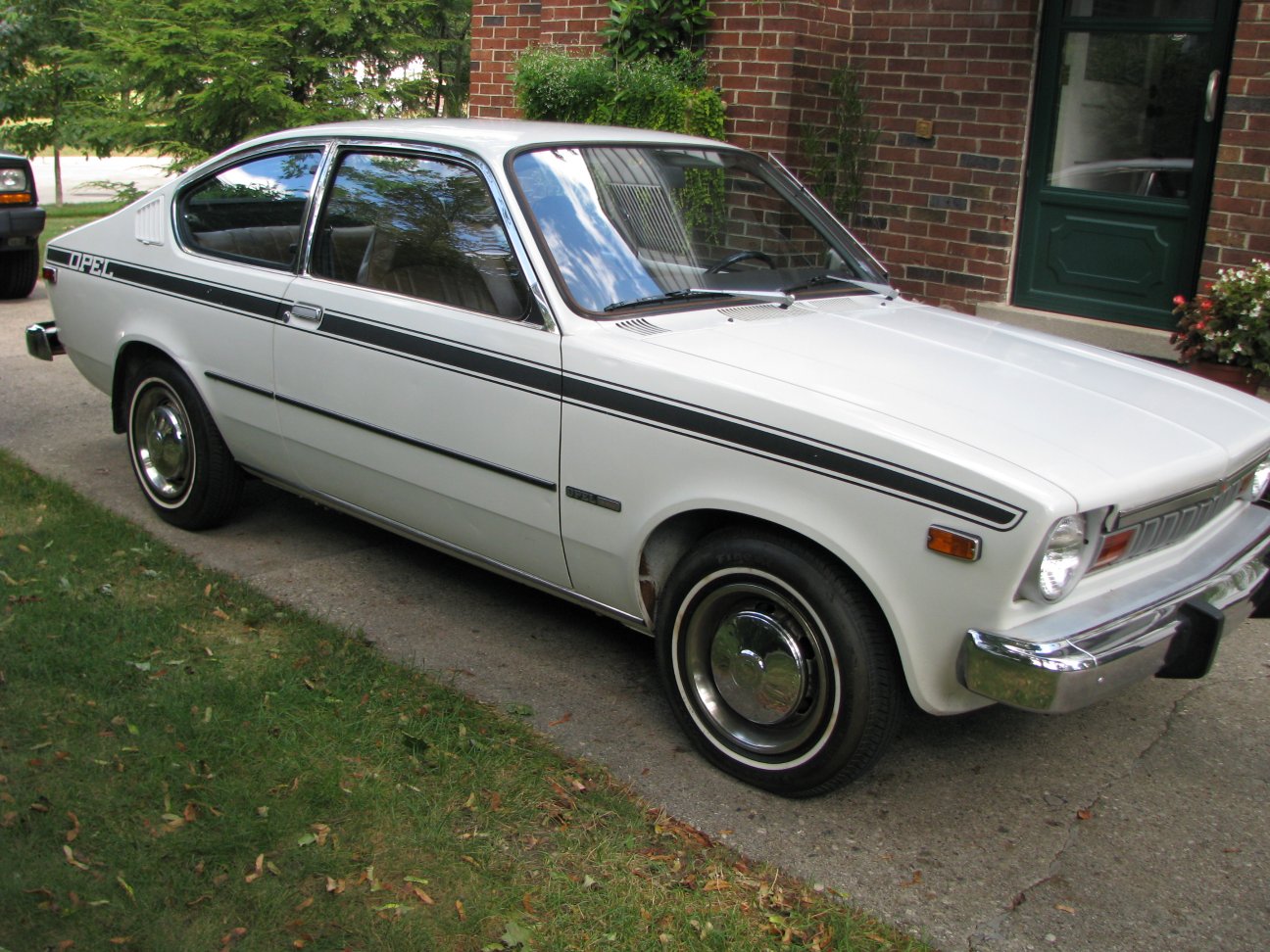 Img_0750.jpg [ 262.83 KiB | Viewed 11949 times ]
Attachment: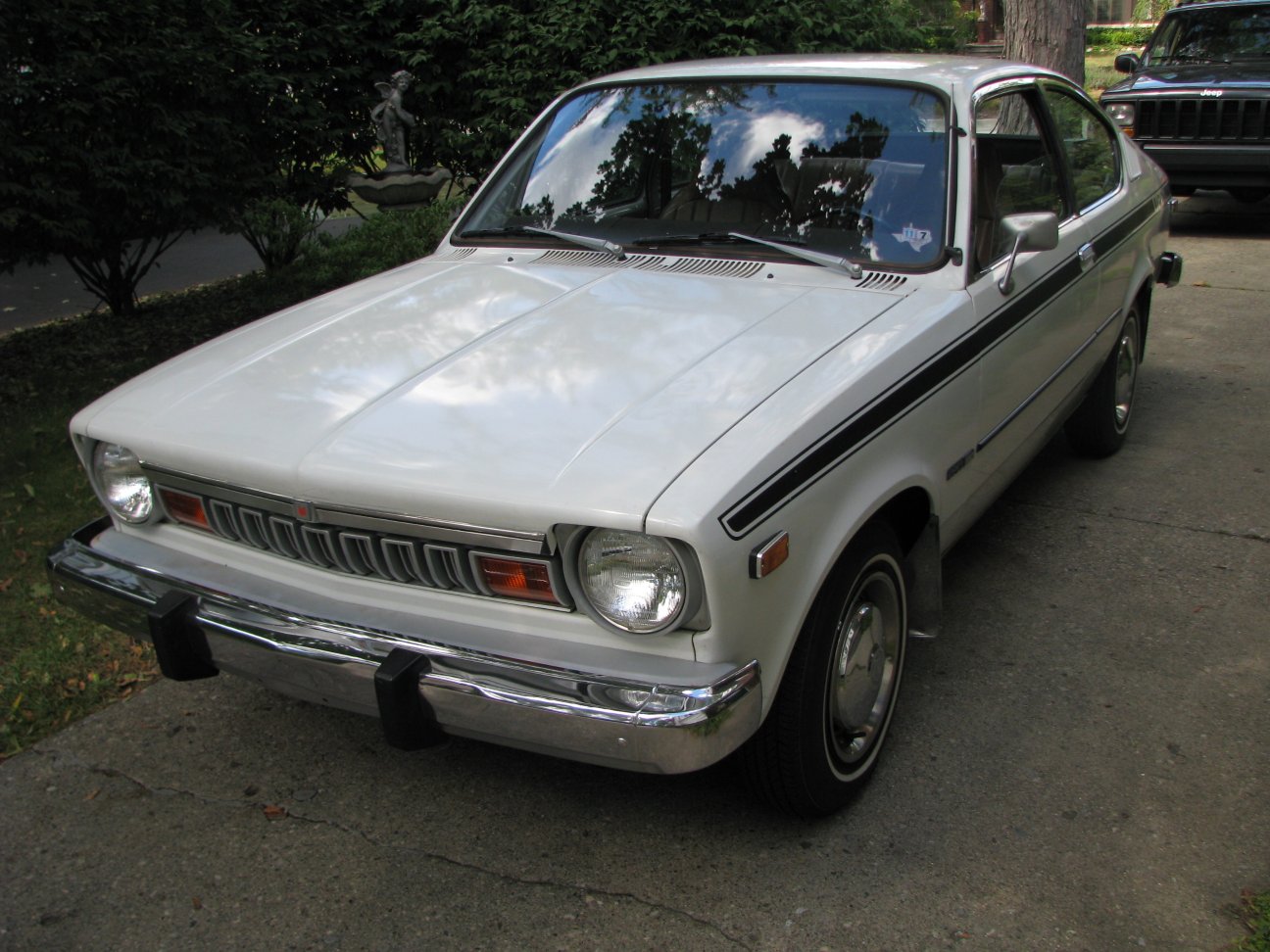 Img_0751.jpg [ 211.53 KiB | Viewed 11949 times ]
Attachment: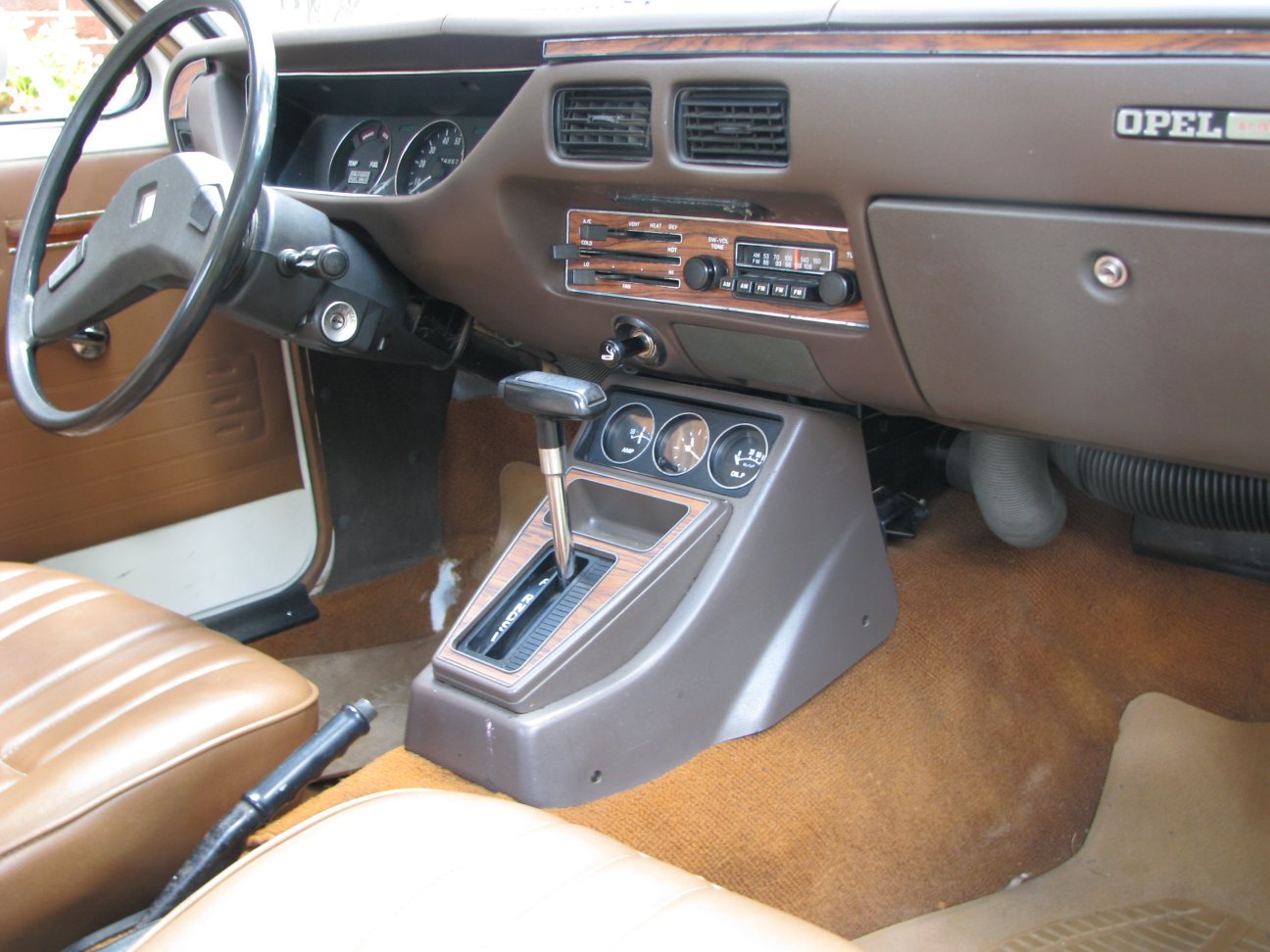 Img_0752.jpg [ 171.53 KiB | Viewed 11949 times ]
Attachment: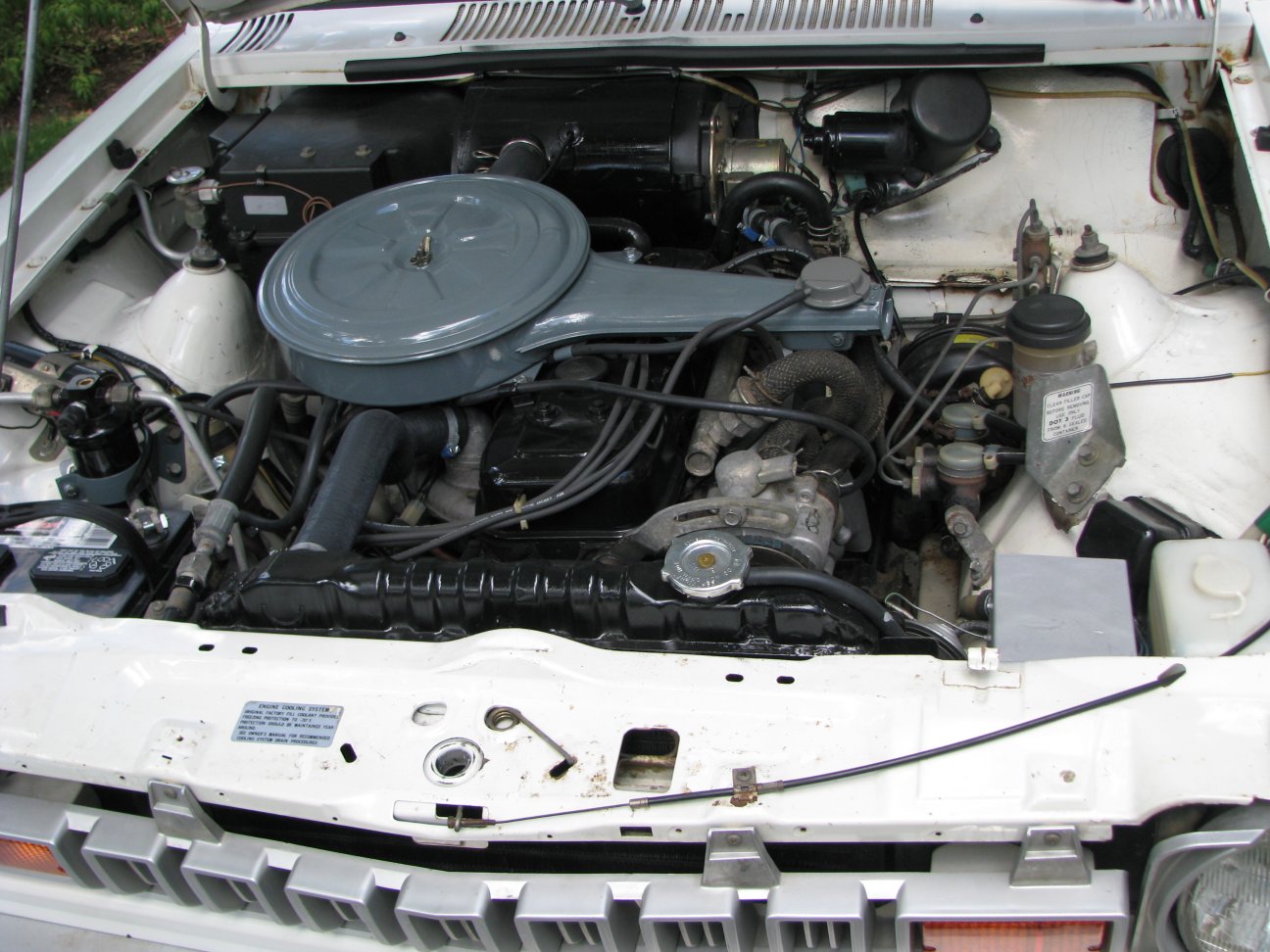 Img_0753.jpg [ 209.54 KiB | Viewed 11949 times ]
I was in the US when I bought it, but I was nowhere near Michigan! Yes, that's a snowy state, but I spoke to the owner; he had one of these he'd bought new as a sedan back in the day. Like the initial run of the Gemini, they were available in 4-door sedan and 2-door coupe, however in a bizarre twist, the sedan seems to be the rare one!!! I've seen a couple of coupes for sale, but I've seen almost no sedans, although I'm sure there are some out there.
I guess back then people didn't care about practicality like they do now and kids didn't have to be bolted into baby seats until they turn 27 years old, so life was easier. The brochures pitched them at young kids (first car) and wives (second car) and, with the Gemini's cavernously deep boot (trunk) intact, they were pretty good at carrying shopping and makeup or whatever 1970s women used to carry.
Anyway, Alan Wandrei had bought one new and decided to relive his youth, so he found this coupe in Texas and got it shipped up to Michigan. It still sports the Texas rego sticker! He had the interior retrimmed (an excellent job) and hoarded a bunch of parts, mainly Gemini parts he bought from Australia but also some NOS badges, then got over the whole thing and decided to sell it.
It's got about 75,000 miles on the odometer and I'm thinking that is relatively accurate; it's not been abused and still wears the original paint, albeit with some touch-ups.
Here are some pics of it locally...
Attachment: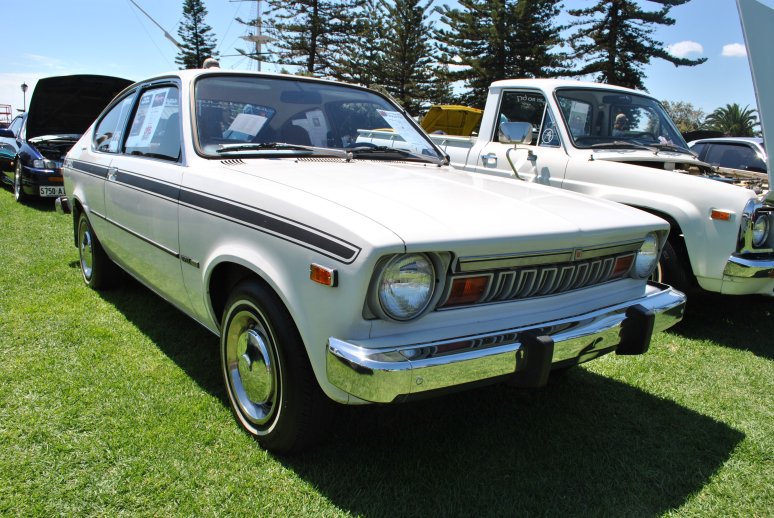 Buick Opel by Isuzu - 05.JPG [ 117.35 KiB | Viewed 11949 times ]
Attachment: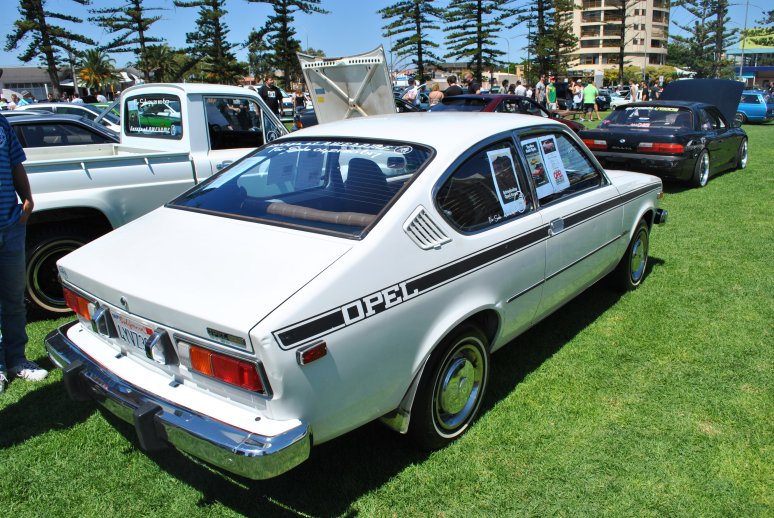 Buick Opel by Isuzu - 01.JPG [ 132.69 KiB | Viewed 11949 times ]
Attachment: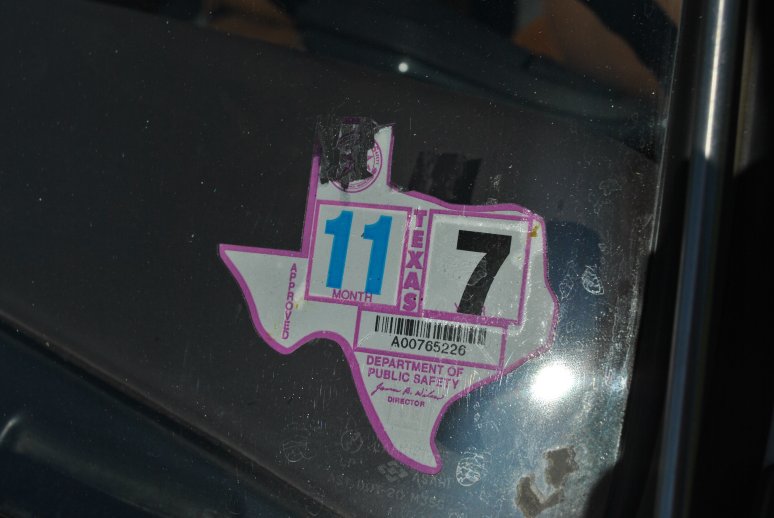 Buick Opel by Isuzu - 11.JPG [ 52.74 KiB | Viewed 11949 times ]
Anyway, I've owned it now since 2010 and it arrived in early 2011, but I've never ACTUALLY gotten it registered. This is a convoluted process in SA as there is some negativity towards the safety of using LHD cars on local roads....
Fingers crossed it passes first go; I have the day off booked and have to hack across town to do it. In the last month it's had the front and rear brakes rebuilt (fronts were same as Aussie Gemini...rears were same as Gemini Diesel!!), some suspension rubbers replaced, trans serviced, some stuff tightened up and the aircon re-gassed! Yeah! Air con!
Like all Buick Opel models, it is running a G180Z 1817cc SOHC motor that is visually identical to the 1584cc G161Z we saw in the Gemini... so I'm madly scanning brochures and evidence, as the SA rego department will not allow a modified LHD car to be registered and I want to ensure they understand that it's 110% stock-standard!
I might put some of the brochures up on Bellett.net in due course; it's an Isuzu product after all and the benefit is that we can actually read these brochures! They're in English! And it even makes sense!
Cheers,
Dave