Joined: Mon Oct 27, 2008 10:34 am
Posts: 819
Location: Bemboka NSW
Car(s): not enough!



Cowra 2019 Nationals Wrap Up & Thank you
Hello all Bellett and other Isuzu enthusiasts!

I possibly should have just sent this to the 2019 attendees, but that take me being skillful, and anyway those who weren't able to attend were thought of, remembered, spoken about and generally had a presence of sorts, so you can have a wrap up too.

It's hard to believe 2 weeks have passed, I guess I must be busy. Baby goats started being born Wednesday, the day after we got home. I'm now milking 3 does and have 13 kids. It's vegie planting time too, etc, etc.

But the Nationals, they were great! It was a busy time leading up to the start, but great to see people start arriving on Thursday. We had a good roll up for the Friday run, to see the biggest dam in our region at 20% capacity. Thankfully we had had some light rainfalls in weeks leading up, so there was some green to be seen. Way less than normal for October though, but better off than some places. We parked up in a disused car lot in the historic main Street of Canowindra, and had a great lunch there, spread around various eateries. And I think everyone found something at the chocolate shop! Back to Cowra and a wonderful group of volunteers pitched in and set up a great grazing table meet n greet dinner. Most starters had already arrived.

Saturday morning and up early and up to the park near the Japanese garden to set up our show and shine. I asked people to park up "Motor Show style" by parking any which way, nose to tail, diagonals, groups in blocks, clustered under trees in the shade, just, however. I think it mad a great display. We were visited by a Cowra Councillor and the Mayor, who were very impressed with the standard for preparation and display of our cars. The Mayor said to me, "I think you've started something here, I can see a lot more car shows here." It was pretty high profile and we were visited by many interested member's of the public, who we invited to vote in the people's choice award. Quite a few kids voted, giving a variation to the votes.

Later we moved to the old Cowra Railway station for another photo opportunity, and lunch on the platform in the shade. Just as well as it was over 30 degrees! It was provided by the Cowra car club, as this is where they have their clubrooms.

The dinner was great at the Services Club on Saturday night, with entertainment provided by Chloe Hadley in the form of song with Guitar (most excellent!), amazing Japanese costumes on most everyone, origami skills testing, a nice cache of raffle prizes and some unique trophies for the successful exhibitors.

Sunday morning and Daylight savings had us up early for the run to Boorowa for Woolfest and the running of the sheep. We had another nice park to display in all together, had a few members drive in the street parade, and had a nice day in my local town. Back in Cowra and we gathered at the old flour mill which is now a smokehouse restaurant for another great food opportunity.

Because I love driving, and Aunty Mary loves being driven, we had another run on Monday. Back out through Canowindra to Eugowra for morning tea. We split between the 2 cafes and those that went to the 'Gentle Cow' had a unique experience around cheesecake, antiques, and a bloke that was quite a character. From all reports, it was a crack up! Some people found a bush workshop specialising in Valiants, and a few bonnets were opened. It was actually hard to get away from Eugowra, but all good fun. Later in Forbes, we had a good guided tour through McFeeters motor museum with some rare and unusual vehicles and another nice lunch. Later on the way back to Cowra, we stopped off in Gooloogong to see a paddock fresh Bellett Gary and I had previously found, but it was gone! To Queensland apparently. Who has it? Dinner for most of us ended up being leftovers from Friday night from the coolroom. Less waste and free. Winner!

So Tuesday morning and time to head home. A good number of people hadn't had too much Belletting though, so came home with us for a walk around the yard and in the sheds, to see if anyone needed anything, and to sample Tracy's scones. It was really nice to have Bellett family here. I only sold 1 Wasp, 2 Bellett guards, and a chunk of GT.

So in summary, I had fun. Lots of fun. I am very grateful to all who attended, for your friendship, for your encouragement, and for your love of all things Isuzu. I'm also extremely grateful to all who helped in so many ways, including quite a few who were not able to attend. Your group effort made my workload light, and my time a joy. The raffle raised $900 for Can Assist Young-Boorowa, which is a great effort. Thank you for supporting this very worthwhile charitable group.

Did I say thank you? Once again, thank you all.

Now I'm busting for 2020 and Hahndorf!

See you all there!

Cheers, Matt.
Attachments: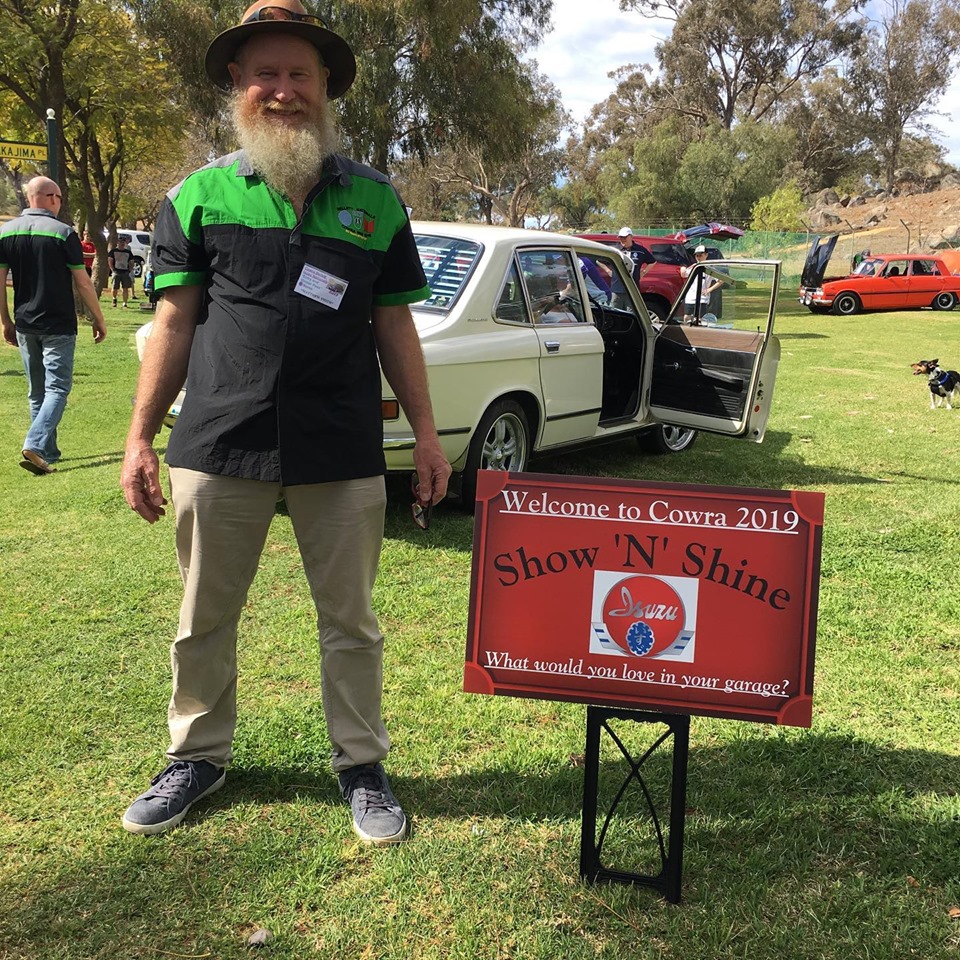 72284164_2470571123185813_5694974103027449856_n.jpg [ 414.57 KiB | Viewed 1844 times ]


Joined: Mon Oct 27, 2008 10:34 am
Posts: 819
Location: Bemboka NSW
Car(s): not enough!


Hello Everyone,
I trust you are all at home now.....unpacked and settled back into normal life...hahhahahah whats that I hear?
I'd like to THANK YOU ALL for being sooo GREAT!

We tried a new rego system and merchandise order system...which you all embraced and it seems to have worked really well!!!
You were all very prompt and on the ball with payments, info, emails, and attendance....this made my job much easier.
I recommend you all consider holding a Nationals in your part of the world...yes it is a lot of work and planning but very rewarding at the same time.
The love and appreciation we have received has been wonderful......and I was just a Minion....this was Matthew's Nationals...GO MATT !! GREAT JOB!!
We tried a grazing table and celebrated birthdays...FLORIAN IS 50 !.... We had fantastic reflective stickers and stubby holders in a brilliant cloth Isuzu welcome bag!

We ran with the sheep at the Boorowa Woolfest....we had an extremely hot day amongst the perfect weather.
We had cheesecake with a "twist" in Eugowra...lol...you had to be there!
We celebrated Japanese as best we could....Japanese cars in a Japanese orientated town, Japanese Gardens, Japanese themed dinner with Japanese bookmarks on your tables and the effort you made with your Japanese costumes ...just fantastic! and finished off the night with a fortune cookie!
After Gary and myself running the Merimbula Nationals in 2012, I thought OK must be about time to make some contribution again....that's why I put my hand up to help Matthew and Tracy.

Gary would also like to say THANK YOU for his SPIRIT of the NATIONALS Award.....one of the highlights of his life and of course winning best sedan trophy .....and a very close runner up for Peoples Choice award, what a great evening at the Bellett Nationals Dinner, such fun, and just lovely people. After getting home that night and collapsing in bed he said to me, WOW Well I wonder if I'm going to die now after winning all those wonderful things?....lol.....nnnaaahhhhhhh you be right I said......Gary has just had a pacemaker put in and is waiting for Bypass and Valve surgery anytime now! ~ but this was not going to stop him attending....similar thing happened to Dennis Smith his brother few years ago when he needed surgery...so he wasn't going to be outdone by Dennis!!!!! lol

A great response to our raffle, thank you to all sponsors and donators but especially to you all for buying the tickets!

A big THANK YOU to EAGLE EMBROIDERY from Bega....if anyone wants any more clothing I will be ordering again soon...

Thank you to all that volunteered their time to help with many things over the weekend, very much appreciated. A great collaborative effort.

Please check out the Facebook page for some wonderful photos....Thanks, Julie from ICCA.

You are ALL WONDERFUL...Thanks for Everything....thanks for your friendship, thanks for your time and effort, thanks for having a great time and thanks for being YOU!

SEE YOU ALL IN SOUTH AUSTRALIA NEXT YEAR FRIENDS!

Best Wishes to All
from
Monnica and Gary Smith


Joined: Fri Nov 07, 2008 9:05 am
Posts: 585
Location: Western Victoria
Car(s): Wasp, Bellett GT, Bellett Sedan, Prince Skyline GT, Porsche tractor,Toyota 700, 996 Carrera 4,Prince Clipper


Thanks to the Organisers , helpers and everyone who was there.
We had a great time (and a completely unexpected trophy....!) - really enjoyable all round.
Good to see some new faces and new cars - things are evolving ( a good sign for the longevity of this event …)
K and A
_________________
Around here the Laws of Physics and Reality are strictly enforced !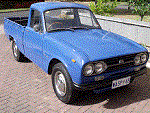 Joined: Sat Oct 10, 2009 7:52 am
Posts: 665
Car(s): 67 Bellett Auto Sedan, 65 Wasp, 73 Chev Luv, 1/2 A Chev Luv, VX Commodore


Great Job by all the organizers, the photos and reports looked like it was an awesome weekend.

Will see everybody in 2020

K and A Sorry a didnt get to catch you at this years Nats but if I dont get across before hand will see you 2020
and congratulations on the win!

Josh