This is a nice promo shot of a 1600cc Bellett Sport sedan; approx 1972ish. This picture features in some brochures as well, however this one is a seperate artifact.
These were pretty much a Bellett GT in sedan form, mechanically speaking at least.
This shows the final iteration of the Bellett body shape with the flow-thru ventilation with rear-quarter vents, short bonnet with relocated wiper posts and the wider, under-bumper indicators.
And a nice set of GT-style wheel covers too!
Attachment: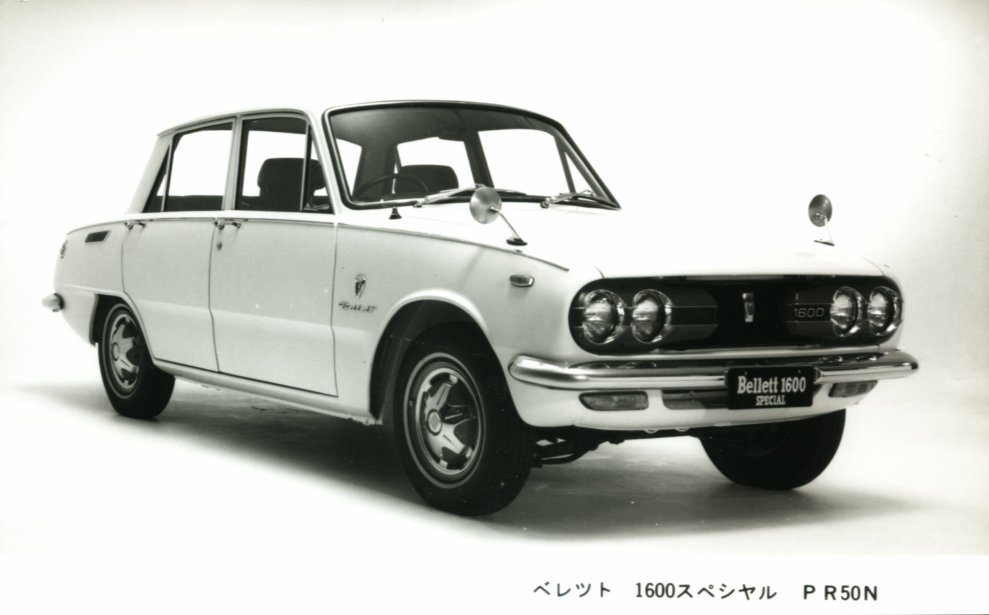 1972 Isuzu Bellett 1600 Sport PR50 - promo photo.jpg [ 55.5 KiB | Viewed 2664 times ]